News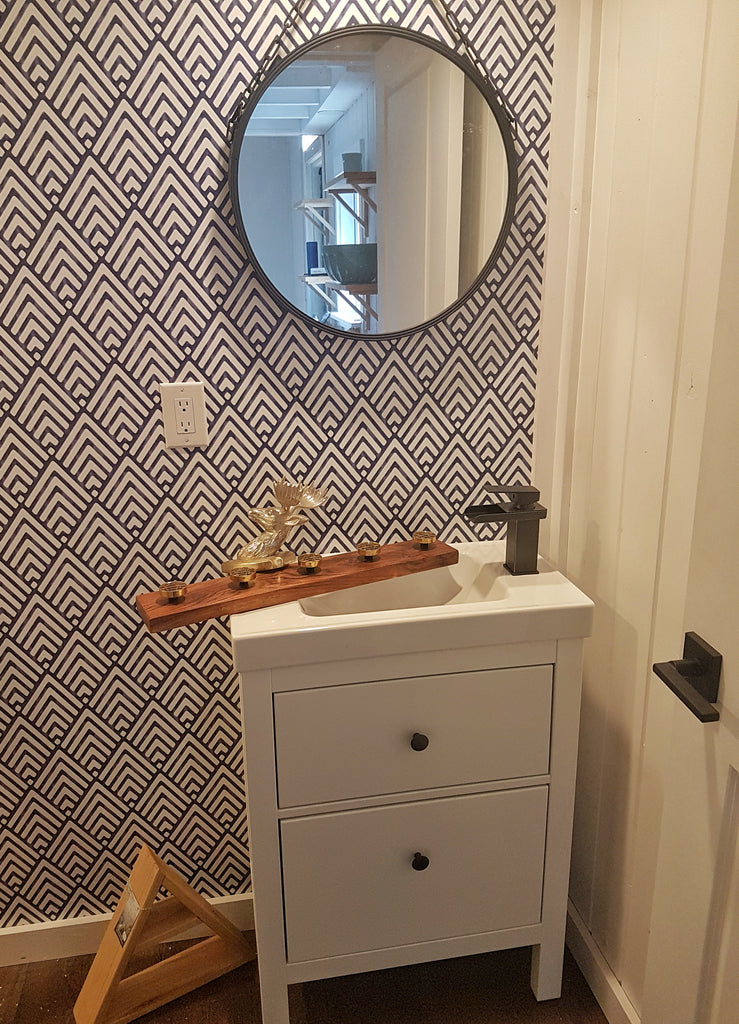 I am in the process of adding to my current Airbnb income, with a tiny house. 
We purchased a tiny house shell a few months back and been slowly finishing it .
This, of course has been so much more work than originally anticipated!   The original shell we purchased off Craigslist and built by a non-professional that had given up on the process.  My husband is an absolute perfectionist when it comes to building, while I just want to get to the pretty & fun stuff.  Major highlight today when we finally got to do the wall of wallpaper in the bathroom. Eek, love it. 
Read more →
---
While it's not the usual sweet little Boutique that stocks my jewelry, I am thrilled to be a tiny part of this world class resort in the Comox Valley. 
Looking forward to spring and summer with all the golfers coming through, maybe bringing home their lady a little something.
Read more →
---
Around The Studio…
I built a stand alone studio space in 2015 surrounded by the beauty of the forest in the Comox Valley.
I have a passion for unique, vintage and made by hand items.  Check out my jewelry line,  and screenprinted goods in my online shop.
I sell my products at markets and events.  I also maintain many wholesale accounts, selling jewelry and products to select boutiques.
         We are witnessing an increase and desire for consumers to consume consciously. When you are purchasing from independent designers, you are making a choice to support a local sustainable economy. The consumer becomes aligned with creative thinking, outside of the mainstream, resulting in a unique product that has been lovingly created by the hands of the maker.
At great events throughout the year…
… Olympic grounds, Vancouver, BC
Read more →
---
---
---